Member Experiences
Randall Towns
Director of Education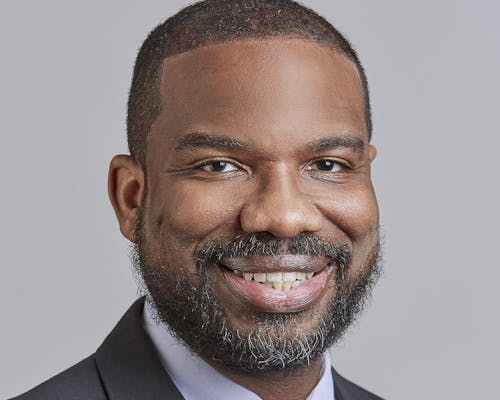 Randall Towns is a passionate learning and development professional with over twenty-five years of designing and developing education based on adult learning principles and best-in-class instructional strategies. Randall joined the GFOA in February of 2020 as the Director of Education. Randall provides leadership and strategic direction for all of GFOA's education initiatives and implements a consistent adult learning approach to the organization's education portfolio.
Randall has gained invaluable experience in association education as a senior member of the leadership team at the National Restaurant Association and the American Academy of Orthopaedic Surgeons. Before the GFOA, Randall worked at PriceWaterhouseCoopers in their Professional Development Programs practice. Throughout his career, Randall has been able to utilize his experience in instructional design, strategic planning, management of cross-functional teams, and project management to move organizations into success through the development of their most valued resource, its people.
Randall received a Bachelor of Science in Organizational Leadership and a Master of Science in Industrial Technology with a concentration in instructional design from Purdue University. Randall received a Master's Fellowship to pursue his graduate studies at Purdue.
Chicago Office
203 N. LaSalle St Suite 2700
Chicago, IL  60601
Fax:  (312) 977-4806
Direct:  (312) 819-3451