Terri Velasquez, CPA, CPFO
Executive Board
Terri Velasquez, CPA, CPFO
GFOA Past President, Finance Director, City of Aurora, CO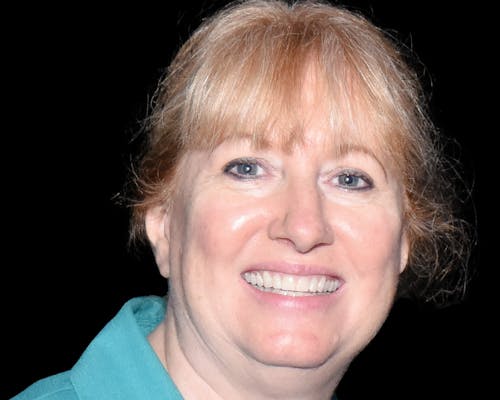 GFOA Activities
– GFOA Member for over 20 years
– Served on GFOA's Committee on Retirement and Benefits Administration (2008 to 2013)
– Served on GFOA's Executive Board Nominating Committee (2015 to 2017)
– Serve on GFOA's Executive Board (2018 to current)
– Through strong financial leadership, the City of Aurora has received GFOA's Certificate of Achievement for Excellence in Financial Reporting for over 40 years total (currently the highest number of years for the award for entities in Colorado) and GFOA's Distinguished Budget Presentation Award for over 20 years
Contributions to the Profession/Jurisdiction
– Over the course of her career, she has implemented complex technology solutions for human resources, payroll, finance and other applications. Currently she and a city team are implementing an a new ERP solution.
– Assisting city leaders with balancing budgets while facing difficult budgetary decisions, and developing sound financial practices and policies.  Recently she worked with consultants and a city team to implement a new Police Pension Plan for Aurora Police Department. She has overseen the issuance of debt for various city capital projects and in the process upgraded the City's credit rating to Aaa (Moody's).
– Member of the American Institute of Certified Public Accountants, Colorado GFOA, Colorado Society of CPAs, and International City/County Managers Association
– Served on boards and committees including the Colorado Public Plan Coalition Committee (January 2018 to present), Mission Square/ICMA-RC Public Employee Memorial Scholarship Fund (June 2016 to present), ICMA-RC VantageTrust Company Board (July 2008 to June 2016), Colorado Technical University – Accounting Advisory Board (February 2007 to May 2011), and the Girl Scouts of America – Colorado Springs Finance Committee (May 2005 to September 2007)
– CPA, CPFO
Goals for GFOA
– Create a strategy and framework for Diversity, Equity, and Inclusion to be incorporated throughout all the products and services that GFOA offers to its members and constituents.
– Encourage the growth and engagement of GFOA's membership through social media and other methods.
– Continue to look for ways to reach out to governments of all types and sizes to encourage participation in GFOA's annual conference, learning opportunities, committees, legislative action, and research.
– Encourage participation in the relaunched CPFO program.