Dr. Robin White
Executive Director for Research, Global Resilience Institute at Northeastern University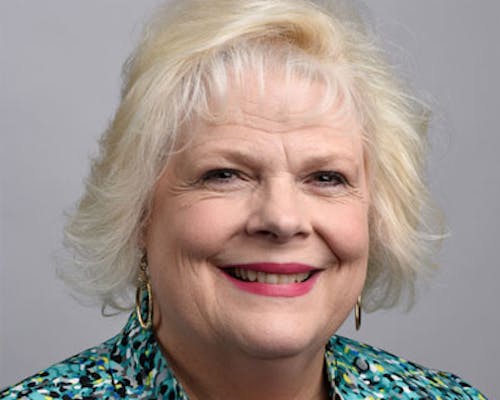 Dr. Robin White is the Executive Director for Research of the Global Resilience Institute at Northeastern University in Boston, Massachusetts. She previously served as Executive Director at the Community and Regional Resilience Institute and as Senior Mediator and Program Director at Meridian Institute. She joined Meridian after a 20-year management career in the nation's national laboratory science and engineering complex.
During Dr. White's years in the national security world, she was a leader in science and technology fields related to risk assessment and environmental impacts, nuclear nonproliferation, and national and homeland security. She brings from these assignments extensive skill and experience in strategic and operational planning, public/private partnerships, program/organizational management, and collaborative strategies related to government affairs and public policy.
As a senior executive, Dr. White worked with and within large multi-organizational teams in complex collaborative structures, where vision and persuasion were essential in achieving outstanding group performance. Dr. White's work at Meridian focused on resilience, disaster response and recovery, homeland security, and issues related to national and global stability and security. She has led multi-organizational and multidisciplinary teams in exploring collaborative solutions to improved disaster recovery; has been extensively involved with the U.S. Department of Homeland Security's work in disaster recovery and response and in the public/private partnerships necessary for critical infrastructure protection; and has worked closely with local communities seeking to improve their resilience to disasters and crises.
Dr. White has been an integral member of the Community and Regional Resilience Institute (CARRI) projects to increase the resilience of local cities, towns, and neighborhoods, create a national community of interest, and work with national policy makers and influential stakeholders on policies and practices to nurture resilient communities. A frequent speaker and presenter, Dr. White has made more than 100 presentations to government and nongovernment groups on issues relating to national security, homeland security, nonproliferation, and the risk assessment of environmental impacts. She has numerous publications in various books and journals on assessing human health risks and environmental impacts.
Dr. White holds an M.A. and a Ph.D. in English from the University of Tennessee.