Nancy Zielke
Senior Director, Alvarez & Marsal Public Sector Services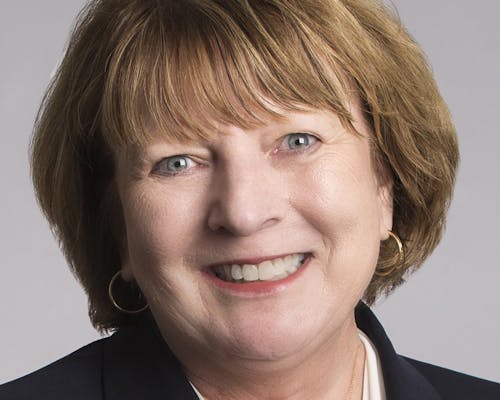 Nancy Zielke is a Senior Director with Alvarez & Marsal Public Sector Services. Nancy is a known public finance leader providing innovative solutions and strategies to improve financial and operating results as governments navigate through financial difficulties.
Ms. Zielke performs financial analysis on the fiscal health of governments and specializes in efficiency and financial improvement strategies. She has deep expertise in state and local government budgeting and financial management; process improvement and innovation strategies; and implementation of organizational improvements to drive operational efficiency. Nancy also an experienced expert witness having testified in state and federal courts serving on municipal finance and utility matters.
Prior to joining A&M, Ms. Zielke worked over 20 years for various state and local governments, public utilities, and higher education. In the Midwest. She successfully led major financial transformation, process and internal control improvements, fiscal accountability plans and major debt financing programs.
Her hands-on operating experience is showcased by her successful contribution in leading state and local government financial transformation efforts including fiscal accountability plans, ERP implementations, lean six sigma process improvements, annexation and consolidation of government plans, budget redesign initiatives, and complex debt financing restructurings. These efforts achieved the GFOA's Certification of Achievement in Financial Reporting, the Distinguished Budget Awards Program, and the Awards for both Excellence for Financial Planning and Management Service.
Ms. Zielke is a member of Government Finance Officers Association (GFOA), where she served as the national President of GFOA and is currently an Advisor to GFOA's Standing Committees. She is a frequent speaker on revenue improvement and forecasting strategies and a member of the Woman in Public Finance Network.
She earned a bachelor's degree in business administration from Adrian College and a master's degree in public administration from the University of Kansas. She also holds an Emergency Manager certification from Michigan State University.
As an author and speaker, she has made numerous presentations to government agencies and industry association conferences on a wide variety of topics, including strategies for business process improvement, government leadership, and best practices in budgeting and resource allocation strategies.