Nancy Zielke
Managing Director, Alvarez & Marsal Public Sector Services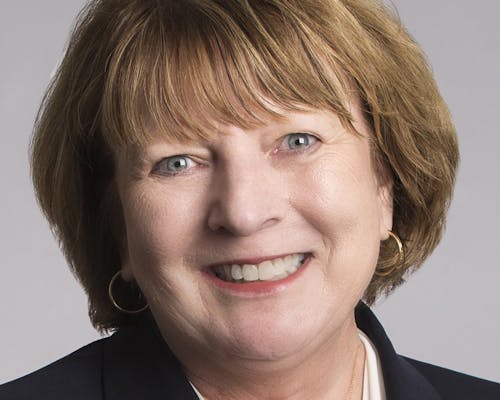 Nancy L. Zielke is a leading public finance leader providing innovative solutions and strategies to improve financial and operating results and navigate through financial difficulties. She performs operational and organizational improvement assessments and remediation analysis to improve financial operations, technology, internal controls, and business processes.
Nancy led over 50 CFO advisory, government transformation, and technology-related assessments focusing on accounting remediation and technology assessments financial internal controls, and operational and organizational improvement assessments. She has served in interim CFO role with state and local governments overseeing the transformation of finance, planning, budget, technology, and payroll program areas.
Ms. Zielke has performed capital planning and development analysis on major infrastructure projects and financing plans. She has experience serving as an expert witness and testifying in federal/state courts and state legislatures/city councils on various municipal government matters. And, she has also served in interim finance and budget officer roles with Detroit Public Schools and the South Carolina Department of Health & Human Services addressing operating deficits, cash flow requirements, financial forecasting, internal controls, and organizational improvement strategies.
Prior to joining A&M, Nancy worked 20+ years in key finance and budget officer positions within state and local governments in Kansas and Missouri. She led the day-to-day fiscal operations of large municipal governments, public utilities, and higher education institutions with annual operating budgets over $500 million.
Her hands-on operating experience is showcased by her successful contribution in leading state and local government financial transformation efforts including fiscal accountability plans, ERP implementations, annexation and consolidation of government plans, budget redesign initiatives, and complex debt financing restructurings. These efforts achieved the GFOA's Certification of Achievement in Financial Reporting, the Distinguished Budget Awards Program, and the Awards for both Excellence for Financial Planning and Management Service.
Ms. Zielke is a past GFOA President and has been actively involved in GFOA for more than 35 years. She has chaired the Woman's Finance Network, past member of various Standing Committees, former instructor for GFOA Training programs and past reviewer for both the Distinguished Budget Award and Award in Excellence programs. She is currently an advisor to the Governmental Budget & Policy Committee and member of the Public Finance Woman's Network.
Ms. Zielke holds a Bachelor of Arts in Business Administration from Adrian College and a Master of Public Administration from the University of Kansas. She holds a certificate as an Emergency Manager from Michigan State University. She is a member of Alpha Kappa Psi.
As an author and speaker, she has made numerous presentations to government agencies and industry association conferences on a wide variety of topics, including strategies for business process improvement, government leadership, and best practices in budgeting and resource allocation strategies.