CPFO - Accounting and Financial Reporting Outline
Certification
CPFO - Accounting and Financial Reporting Outline
The Accounting and Financial Reporting exam for the CPFO program covers policies and processes recommended for states and local governments for both governmental and non-governmental funds. Tests will cover best practices in the topics below.
Accounting and Financial Reporting Outline
SUB-TOPICS

DETAIL

PERCENTAGE WEIGHTING

Accounting

Grant Accounting
GASB Standards
Governmental and Business-type activities
Measurement focus and basis of accounting
Cost Accounting

30%

Auditing

Procurement
Audit Standards
Management and Auditor responsibilities
Single audit

25%

Financial Reporting

Government-wide financial statements
Fund financial statements
Budgetary reporting
Transmittal and MD&A
Sections of a comprehensive annual financial report
PAFR
Communicating Financial Information

25%

Interpretations and Analysis of Financial Statements

Assessing near-term financial position
Assessing net position
Assessing economic condition
Fund Balance Classification

10%

Internal Controls

Comprehensive Framework
Audit Committee
Internal Audit

10%
GFOA recommends that CPFO candidate review the following materials to prepare for the exam.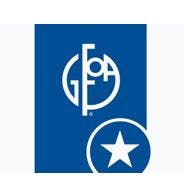 GFOA best practices are developed by GFOA's Committee on Accounting, Auditing, and Financial Reporting and represent the organization's recommended practices in common areas related to accounting.
Publications available for purchase from GFOA to help prepare for the accounting and financial reporting exam include:
Chapters: 1, 3, 4, 5, 6, 9, 13, 17, 21, 28, 29, 30, 31, 33-35, 38, 39, 40-46 (See the exercises at the end of each chapter for practice questions.)
GFOA offers the following training seminars that will help prepare for the accounting and financial reporting exam:
Government Accounting Intensive Series
Accounting Academy (In-person training)
View GFOA's Events Calendar
---
Disclaimer
As the exam development process progresses for the seven new CPFO exams, some materials may be added to this reading list. Please check back regularly for updates to this document until the new exams are launched.
Please contact Eric Roach or email GFOA with questions.
Last updated June 1, 2021