CPFO - Compensation and Benefits Outline
Certification
CPFO - Compensation and Benefits Outline
The Compensation and Benefits exam for the CPFO program covers all retirement, benefits, and payroll policies and processes recommended for local governments. The exam will cover best practices in plan design and fiduciary responsibilities.
Compensation and Benefits Outline
SUB-TOPIC

DETAIL

PERCENTAGE WEIGHTING

Salary/Compensation

Variables Used to Determine Compensation
Understanding Taxable/Not Taxable Salary and Benefits
Negotiating

20%

Personnel Procedures

Developing employee compensation and benefits policies
Communicating Benefits to Employees
Federal Fair Labor Standards

10%

Payroll

General Cost Allocation
Project and Grant Costing and Allocation
Budget Implications and Payroll

10%

Pension Plans

Actuarial Reporting
Plan Design
Plan Governance
Pension Investment

30%

Health Care

15%

OPEB

Actuarial Reporting
Prefunding/Trusts

10%

Deferred Compensation

Plan Design
Governance/Fiduciary Responsibilities

5%
GFOA recommends that CPFO candidate review the following materials to prepare for the exam.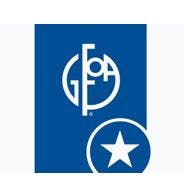 GFOA best practices are developed by GFOA's Committee on Retirements and Benefits Administration Committee and represent the organization's recommended practices in common areas related to compensation and benefits.
GFOA offers the following training seminars that will help prepare for the planning and budget exam:
Pension Risk Management
Pension Overview
Health Care Overview
Hiring and HR Practices in the Public Sector
OPEB Overview
Understanding Payroll and Benefits for Employees
View GFOA's Events Calendar
---
Last updated January 18, 2022