PAFR Fellowship Program
GFOA has partnered with ELGL to create the PAFR Fellowship program to connect graduate students with local governments looking to create a Popular Annual Financial Report (PAFR) for submission to the GFOA award program.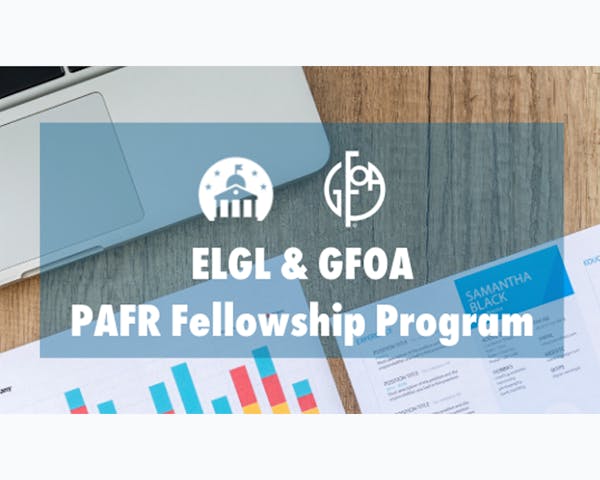 About the PAFR Fellowship Program
COVID-19 has made it difficult for graduate students to find meaningful summer professional work experiences (internships) - either due to hiring freezes or the inability to provide work projects that can be successfully completed while working remotely with limited supervision. This program connects graduate students with local governments that wish to develop a PAFR for submission to the GFOA award program.
ELGL and GFOA are working together to match up graduate students with local governments, and then support the students as they create a PAFR document. Local governments and students will complete an application to be considered for a match. Considerations like geographic location, organization size, and graduate student skills and abilities will be used to determine matches.
This program is "free" for local governments. Government's pay the regular $250 GFOA application fee for the PAFR program. GFOA then provides 100% of the fee to the graduate student as a stipend to produce the PAFR for the government.  At the end of the program, the PAFR is submitted to GFOA for award consideration.
Applications for the Winter 2021 Program are closed.
---