Support Your Team and Community with Assistance from the Thriving Earth Exchange
Support Your Team and Community with Assistance from the Thriving Earth Exchange

We know that our members face many challenges including staff capacity, budgets, and time. As a result, current projects don't progress or sometimes even get started.
GFOA is happy to share with you a free opportunity through Thriving Earth Exchange, a program of the American Geophysical Union (AGU) that connects communities with volunteer scientists and other technical experts who can help you explore priorities related to resilience, sustainability, water and air quality, and much more. For example, is your community in need of:
Scientific Support for Existing Projects?
Scientific Evidence and Data to Obtain a Grant?
Resilience Study?
Flood Mitigation?
Climate Impact Study & Mitigation Advisory Support?
Water Quality Audit?
Air Quality Study?
Implementation & Impact Recommendations?
Other?
Thriving Earth Exchange will work with your government to provide the scientific support you need to move your existing project forward or put a new project idea into motion. Read more about current projects here.
From GFOA Executive Director Chris Morrill
At their core, many community science projects revolve around one critical question: What decisions can make life better in this community? It's a tough question, made tougher by the increasingly complex economic, social and environmental issues many towns and cities are facing today. 
It also happens to be one of the questions government finance officers ask themselves every day. Now, government finance officers across the U.S. are joining forces with Thriving Earth Exchange to improve access to scientific expertise in areas such as infrastructure planning, stormwater management and wildfire risk reduction. Through the partnership, the organizations aim to help communities make informed decisions about where to direct shared resources for the greatest good.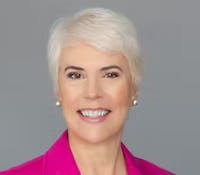 Communities of all sizes are facing staffing, budget, and time constraints. As the town manager of a small community in Maryland, I have a long list of projects that community members want us to pursue but we just don't have the bandwidth or the funding. It was such a relief when I found the Thriving Earth Exchange in 2016. The Council wanted to purchase a 60-acre former chicken processing plant and we needed to test the ponds on the property as part of the due diligence. It was an expensive process, but Thriving Earth provided a volunteer scientist who determined the ponds were fine and the Council moved forward with the purchase. We avoided spending $50,000 to $60,000 in testing costs as a result.
Producing Results
While some public finance officers will look at this article and focus on the environmental aspects of what Thriving Earth can address, the program really offers so much more. GFOA's Code of Ethics speaks to the importance of the finance officer's role. From my perspective, part of producing results is making effective use of taxpayer dollars. Being able to save my community $50,000 to $60,000 means those resources can be applied elsewhere. In addition, the Thriving Earth program provides project management support and a volunteer scientist at no cost to the community. The community members you serve will appreciate the value that comes from this program. 
Diversity and Inclusion
Many communities are addressing longstanding equity issues. The Thriving Earth Exchange can be a resource to communities tackling social justice issues as well. For example, the City of Missoula, Montana, partnered with Thriving Earth and ICLEI USA, to map heat vulnerability in response to community concerns about longer and hotter summers, and their disproportionate effect on vulnerable populations. The result of this effort was a series of maps visualizing heat sensitivity (based on selected socioeconomic factors), heat exposure (based on land surface temperature, tree canopy, and impervious surface), and vulnerability (based on a combination of sensitivity and exposure). (View case study). The work Thriving Earth does in partnership with its communities is in alignment with these values.
That's the environment, I do the numbers
During my career in local government, I've seen the role of the finance officer expand. The most effective ones get the numbers right and do their best to meet changing community priorities. Environmental, social, and governance issues are increasingly relevant to rating agencies. Finance officers are looking for ways to meet those expectations and Thriving Earth is an effective partner in this effort.
This is a valuable opportunity for your government that we hope you will seriously consider!
Updates and Helpful Links:
The application deadline for the June 2023 cohort is early May 2023.
The application deadline for the October 2023 cohort is early September 2023.
Questions? Reach out to Blake McGhghy BMcGhghy@agu.org at AGU's Thriving Earth.
Ready to move forward?
Apply