Dan Hartman
Managing Director and Chief Executive Officer, PFM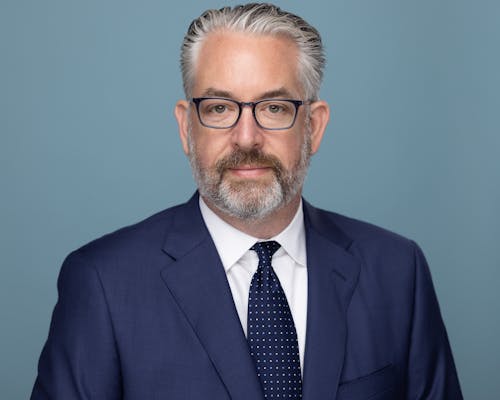 Dan Hartman serves as a Managing Director and Chief Executive Officer of PFM.  He has more than 30 years of public finance experience in both financial advisory and investment banking capacities. Prior to his role as CEO, Dan served as the head of PFM's Financial Advisory and Consulting practice, helping PFM achieve revenue growth of 25% in the advisory business from 2018 to 2021.
Dan spent much of his earlier career at PFM leading the firm's national utilities group and working as lead municipal advisor to many of the largest water, wastewater and public power agencies in the U.S.  He served as a financial advisor to clients including the Los Angeles Department of Water and Power, the Great Lakes Water Authority, DC Water, the Municipal Gas Authority of Georgia, CPS Energy (San Antonio), the San Antonio Water System, the Orlando Utilities Commission and the Southern California Public Power Authority.  Dan has been directly involved in the issuance of more than $75 billion of utility and revenue bonds and worked on some of the municipal market's most complex transactions for these clients.
As part of his financial advisory work, Dan recently led some of the most innovative financing structures in the municipal utility business.  These include a number of public-private partnership transactions, as well as multiple natural gas and renewable energy prepayment transactions.  Three of these engagements earned Bond Buyer "Deal of the Year" awards for DC Water and Great Lakes Water Authority.  
Dan also provides expert witness testimony to legislative and regulatory matters to various agencies on behalf of his municipal clients. He is a frequent speaker on utility finance and strategic matters at public finance industry conferences and workshops.  
Dan previously served as a Managing Director with Bear Stearns and Citigroup Global Markets.  Dan is a graduate of the University of North Carolina – Chapel Hill.