Joe Jarrin
Deputy Assistant Secretary for Finance and Budget, U.S. Department of Transportation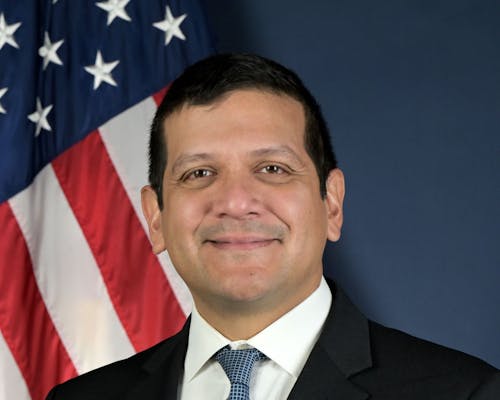 He was appointed in June 2022, after serving as the Senior Advisor for Management and Budget since December 2021. Joe works with the Budget and Financial Management team at USDOT to manage DOT's budget, financial, and performance management, and advance the strategic and performance goals for the Department.
Joe previously worked for 25 years in New York City (NYC) government. Between 2016 and 2021, he served as the Executive Deputy Commissioner for the NYC Department of Transportation (NYCDOT), where he was responsible for the agency's $1 billion annual operating budget and $17 billion ten-year capital program, and oversaw the agency's administrative functions, including contracting, human resources, facilities management, information technology, and performance management. Before that he served as the chief financial officer for NYCDOT between 2007 and 2016. Prior to that he served in the NYC Office of Management and Budget for over ten years, overseeing budget allocations and spending for transportation services, as well as sanitation, parks/recreation, and emergency response.
During his career in NYC, among the major programs Joe was involved in, he directed the multifaceted budgets for major bridge reconstruction projects, including the East River Bridges and the Brooklyn Queens Expressway Triple Cantilever, Vision Zero street safety improvements, Staten Island Ferry replacement, Superstorm Sandy repairs, and the COVID-19 Pandemic shutdown and subsequent recovery.
He holds a Master's in Public Administration from New York University and a Bachelor's in Economics from the University of California, Santa Cruz.