Jay Brown
Deputy County Administrator for Administrative Services, Hanover County, VA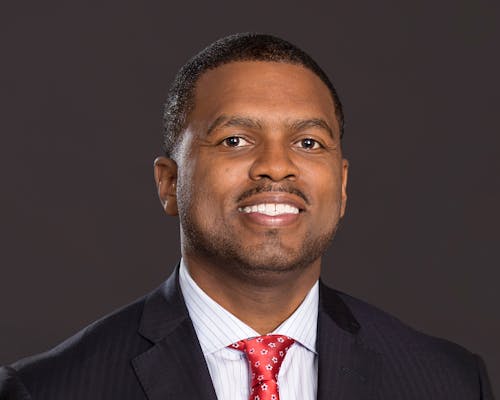 Dr. Jay Brown has nearly eighteen years of local government experience in the areas of budget, finance, human resources, procurement, and strategic planning. For the past fourteen years he has served in senior level, executive positions in both urban and rural localities.
Jay was recently appointed as the Deputy County Administrator for Administrative Services for Hanover County, VA effective June 16th. He will be providing leadership to the County's strategic planning processes and organizational and performance management initiatives. He directly supervises the Departments of Finance and Management Services (which includes the financial, budget, and procurement functions) and Information Technology. He also serves as a liaison with County partners such as constitutional officers, the local Registrar, as well as the Assessor's and the Internal Audit offices. Prior to his appointment, he served as the Director of the Department of Budget and Strategic Planning for the City of Richmond, VA. He was responsible for the balancing and development of the City's nearly $2 billion total budget and $780+ million operating budget. Prior to that he served as the Deputy Director for the Department of Budget and Strategic Planning.
Dr. Brown also served as the Assistant County Administrator and Director of Finance for Charles City County, VA, where he directly supervised the locality's administrative and financial functions, which included budget, finance, procurement, risk management, and human resources.
Dr. Brown earned his Bachelor's degree in Political Science from Hampton University, Master's degree in Public Administration from Virginia Polytechnic Institute and State University, and Doctorate in Public Policy and Administration from Virginia Commonwealth University. He is also a graduate of the Senior Executive Institute held at the University of Virginia and attended and completed the Bloomberg/Harvard City Leadership Initiative in New York.
In 2020, Dr. Brown was reappointed by the Governor of Virginia to serve a second four year term as a Board of Visitors member to Radford University. He was recently appointed by his Board colleagues to serve as Vice Rector for the 2021 – 2022 academic year.