Matthew Lentz
Chief Financial Officer/Board Secretary, Upper Moreland School District, PA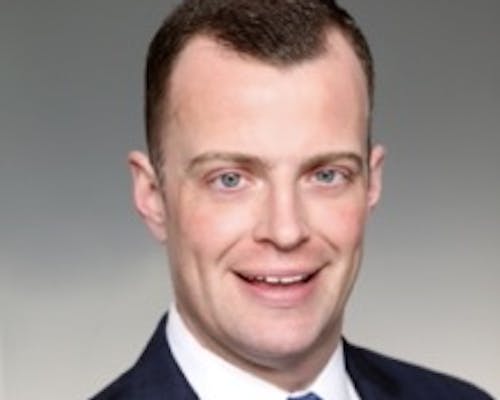 Matthew M. Lentz is the Chief Financial Officer/Board Secretary for the Upper Moreland School District. He is an alumnus of the Wharton School of the University of Pennsylvania. Mr. Lentz holds a Master of Public Administration (MPA) Degree from the University of Pittsburgh and is a Certified Administrator of School Finance and Operations (SFO®) and a Pennsylvania Certified School Business Administrator (PCSBA).
Mr. Lentz has worked with both urban and suburban school districts representing an array of economic and demographic settings. Mr. Lentz is a past member of the board of directors of the Pennsylvania Association of School Business Administrators (PASBO). He is a former Chair of the Association of School Business Officials International (ASBO) and was a member of the Executive Board for the Government Finance Officers Association from 2019-2022. From 2012-2014 Mr. Lentz was the President of the Southeastern Pennsylvania Schools Trust, a $165 million Section 115 tax-exempt benefits trust which he was a founding member, leading the design and development of the trust to provide cost-effective health, wellness, and benefits programs. He currently continues in the role of trustee.
Mr. Lentz currently serves as the President of the Board of the School Districts Insurance Consortium, where he currently serves as President and as a member of the Montgomery County Tax Collection Commission. He is the Treasurer of Freedom Credit Union, which holds over $1.1 billion in assets.
During his over twenty-year career, Mr. Lentz has optimized and turned around financial and operational functions to support improved student outcomes and ensure prudent financial management.
Significant awards and commendations for Upper Moreland School District include:
2017-2022 Award of Financial Reporting Achievement from the Government Finance Officers Association
2017-2022 Award for Excellence in Financial Reporting from the Association of School Business Officials International
2020 Forecast 5 Project of the Year Award recognizing the use of financial modeling for planning and analysis to drive decision-making of over $134 million in assets and a nearly $100 million dollar annual budget
2018 Pennsylvania Governor's Award for Environmental Excellence
2018 Pennsylvania Association of School Business Officials Facilities Excellence Award
Significant accomplishments include:
An award of Aa2 credit rating from Moody's based on strategic financial management, planning, and forecasting.
From a financial and operational focus, drive Ed-Tech products to improve efficiency, to meet financial, operational, and learning needs, including Powerschool, Forecast 5, Frontline, School Dude, FMX, Balancing Act, Primero Edge, "Here Comes the Bus," Talent Ed, Google Classroom, Canvas, RevTrak, BusPatrol, Vector, Navigate 360.
The development of a financial and operational plan for $2.03 million in reduced life cycle costs for an aging bus fleet.
Developed and implemented a property tax rebate program to reduce the tax burden on the residents of Upper Moreland.
Reduced medical and prescription cost trends below industry averages through the implementation of key prescription management programs.
The improved revenue collection of delinquent real estate taxes leading to an increase in current tax collections of 22%.
Developed a facilities master plan now updated on an annual basis to address programmatic and improve energy management while maintaining level debt service.
Mr. Lentz is a frequent writer and presenter for the Pennsylvania School Boards Association (PSBA), Association of School Business Officials (ASBO), Pennsylvania Association of School Business Officials (PASBO), Government Finance Officers Association (GFOA), Council of Great City Schools (CGCS), Consortium for Schools Network (CoSN), and NIGP the Institute for Public Procurement.
Recent publications include: The Only Certainties of School Budgets (PSBA Bulletin), The Power of Data: Educating Stakeholders About Contract Negotiations & EdTech: What Lies Ahead and What Chief School Business Officials Should Know in School Business Affairs (SBA), Engaging Parents on Stimulus Spending (SBA) & Government Finance Review (GFR)
Recent expert testimony was provided to the Pennsylvania Senate COVID taskforce and the United States Senate and House of Representatives at an in-person joint briefing with the CEO of the Securities Industry and Financial Markets.