Ben McAdams
Senior Fellow, Sorenson Impact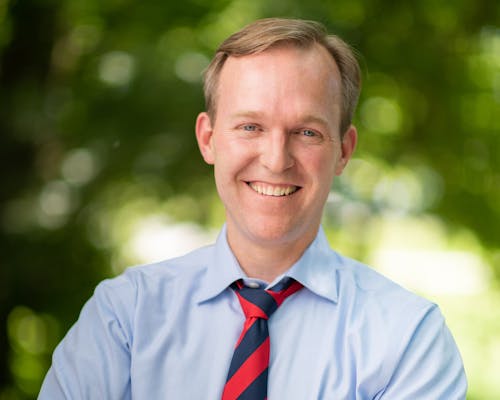 Former US Congressman Ben McAdams has been integral in helping GFOA launch the Putting Assets to Work incubator, a first-of-its-kind program to help local governments, first, recognize all of the physical assets it has at its disposal and, second, put those assets to work generating new, ongoing revenues for local government without giving up public ownership and control.
Ben is also a Senior Fellow at the Sorenson Impact Center at the David Eccles School of Business at the University of Utah. He is also the founder of the Common Ground Institute, an organization focused on policy development, bridge-building and problem-solving on matters of public significance. McAdams served previously as Mayor of Utah's largest county, representing 1.1 million constituents and balanced a budget of $1.2 billion while also securing and maintaining the county's coveted AAA bond rating.
In his public service, McAdams brought Republicans and Democrats together to find solutions to address homelessness, form public-private partnerships to improve education and health outcomes and promote evidence-based decision-making at all levels of government.
Prior to elected office, McAdams was senior advisor to the Mayor of Salt Lake City, Adjunct Professor of Securities Regulation at the University of Utah's SJ Quinney School of Law and attorney in private practice with firms in New York and Salt Lake where he specialized in public and private securities transactions for U.S. and international issuers.