Executive Board
Tina Tapley
Director of Finance, Innovation & Technology and Treasurer, City of Fredericton, NB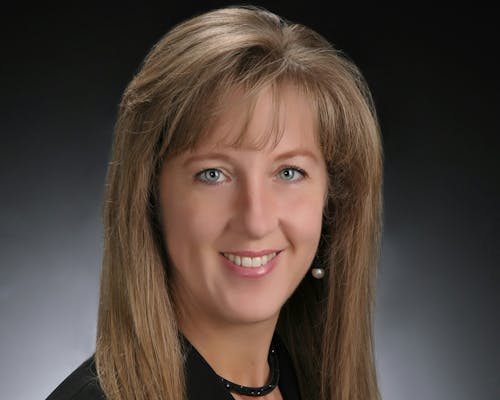 Tina Tapley is a Certified Public Accountant/Chartered Accountant and the Director of Finance, Innovation & Technology and City Treasurer for the City of Fredericton in New Brunswick, Canada.
Ms. Tapley has been with the City of Fredericton for 19 years and previous to that, she spent five years in private practice with the chartered accounting firms Pricewaterhouse Coopers and Grant Thornton.
Ms. Tapley holds a Certificate in Senior Executives in State and Local Government from the Harvard Kennedy School, a Certificate in Local Government Administration from Dalhousie University, Henson College, and a Bachelor of Business Administration degree from the University of New Brunswick.  She is also Lean Six Sigma Black Belt certified.
Ms. Tapley created the City's first long-term financial plan which combined infrastructure planning and funding along with a formalized asset management program.  This laid the foundation for a sustainable and resilient City.  She has been involved with the City's continuous improvement efficiency efforts through Lean Six Sigma which saved the City over $8.3M with no cuts to service while improving services to customers.  Under her leadership, the City moved to a new budgeting and Council governing process, called 'Budgeting and Governing for Results'.
She is currently a member on the board of the City of Fredericton's telecommunications company, e-Novations, the Fredericton Convention Centre, and a member of the Board of Trustees of the City's Shared Risk Pension Plan.