Natasha Udu-gama. Ph.D.
Manager, Community and International Relations, AGU Thriving Earth Exchange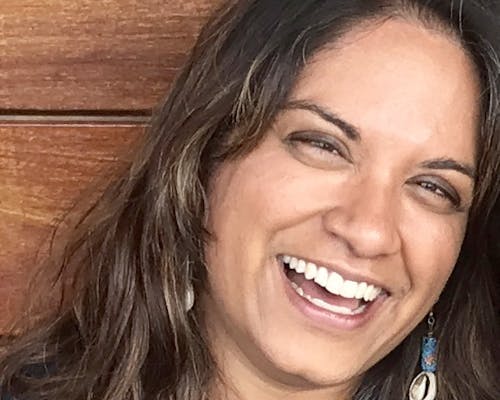 Dr. Natasha Udu-gama serves as Manager, Community and International Relations responsible for building community partnerships, leading Thriving Earth Exchange's international program development, and serving as community liaison to our domestic community science projects. Natasha brings over 10 years of experience in the disaster risk reduction, early warning systems, and climate change adaptation fields to Thriving Earth Exchange. Natasha has extensive experience in community engagement, partnership and development at the local, national and international scales. Her PhD in Environment and Geography specializing in multi-sector partnerships for effective and sustainable community-owned early warning systems is from Macquarie University, Sydney, Australia. Prior to Thriving Earth Exchange, Natasha has served as a consultant for the Northern Virginia Emergency Response System (NVERS) and Virginia Tech's Advanced Research Institute in Arlington County, and as Project Advisor/Community Resilience Building through Early Warning Systems (CBDRR) with IFRC's South East Asia Regional Office in Bangkok, Thailand. In her spare time, Natasha meditates, cycles and kayaks. She also aspires to use her voice acting skills to support effective and inspiring messages.