CPFO - Debt Management Outline
Certification
CPFO - Debt Management Outline
When governments determine their capital needs, issuing debt is a vehicle used to fund these projects.  Governments have various standards that must be met to issue debt in the municipal bond market. Understanding how this market works as well as the debt issuance and management process are key to having a successful program.  The exam will cover best practices in capital planning, debt management policies and procedures, financing instruments, bond sale mechanics, disclosure responsibilities.  General market topics are also included in the exam. 
Debt Management Outline
SUB-TOPICS

DETAIL

PERCENTAGE WEIGHTING

Debt Program

Debt Management Policy

Policies and Procedures
Capital Markets
Bond Authorization
Debt Management Policy

Debt Capacity Analysis

Legal Debt Capacity
Debt Affordability

20%

Bond Sale

Financing Instruments and Techniques

GO Bonds
Revenue Bonds
Short-Term Financings
Bank Loans and Direct Placements
Taxable Debt
Method of Sale
Debt Structures

Financing Team/ External Professional Services

Legal Counsel
Municipal Advisor
Underwriter
Trustees
Rating Agencies
Credit Enhancement
Other

Bond Pricing

How Bonds are Priced
Cost of Issuance

Sale Execution

35%

Disclosure Responsibilities

Primary Market Disclosure
Continuing Disclosure
Investor Relations Program

25%
GFOA recommends that CPFO candidate review the following materials to prepare for the exam.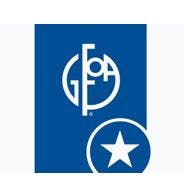 GFOA best practices are developed by GFOA's Committee on Debt Management and represent the organization's recommended practices in common areas related to debt.
GFOA offers the following training seminars that will help prepare for the debt management exam:
Debt Management Best Practices – Overview Training
Overview of Bond Issuance
Debt Issuance for Small Governments
Disclosure Update
View GFOA's Events Calendar
Disclaimer
As the exam development process progresses for the seven new CPFO exams, some materials may be added to this reading list. Please check back regularly for updates to this document until the new exams are launched in spring 2021.
Please contact Eric Roach or email GFOA at Certification@gfoa.org with questions.
---
Last updated December 14, 2020