CPFO - Treasury and Investment Management Outline
Certification
CPFO - Treasury and Investment Management Outline
Governments have a myriad of responsibilities related to treasury operations. The exam will cover best practices in investing, and treasury operations.
Treasury and Investement Management Outline
SUB-TOPICS

DETAIL

PERCENTAGE WEIGHTING

Investing

Program, Policies and Procedures
Investment Products
Investment Portfolio Strategies
Risk Management
Benchmarking and Reporting

40%

Treasury Operations

Payables (15%)

Policies and Procedures
Types of Payables
Payables Processing

Receivables (15%)

Policies and Procedures
Types of Receivables
Receivables Processing
Reconciliation and Reporting

Banking and Merchant Services (10%)

Banking Services
Merchant Services
Selection Process

Fraud Prevention (10%)

Cash Flow Forecasting (10%)

60%
GFOA recommends that CPFO candidate review the following materials to prepare for the exam.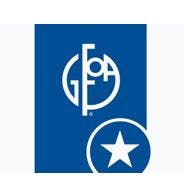 GFOA best practices are developed by GFOA's Committee on Treasury and Investment Management and represent the organization's recommended practices in common areas related to treasury.
Research Reports and Publications
Getting Unstuck:  How to Get Through Your Bank Reconciliation, GFR, June 2020
GFOA offers the following training seminars that will help prepare for the planning and budget exam:
Treasury Management Best Practices – Overview Training
Essential Tools for Effective Payables Policies and Procedures in the Treasury Office
Cash Flow Forecasting
Best Practices and Strategies for Public Investing
Overview of Receivables Function
View GFOA's Events Calendar
---
Disclaimer
As the exam development process progresses for the seven new CPFO exams, some materials may be added to this reading list. Please check back regularly for updates to this document until the new exams are launched.
Please contact Eric Roach or email GFOA with questions.
---
Last updated June 1, 2021