GFOA Scholarship Spotlight: James Pounders
GFOA Scholarship Spotlight: James Pounders
James received the Government Finance Professional Development Scholarship in 2022.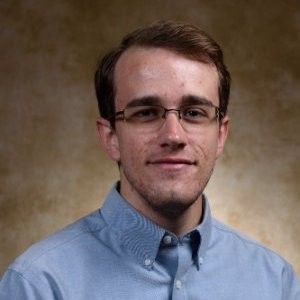 Q & A with James
Where and what are you currently studying and why did you choose this?
I am currently pursuing a Master of Business Administration degree with an emphasis in Data Analytics at Louisiana State University in Baton Rouge, Louisiana. I'm hoping to leverage what I learn to provide meaningful analysis and interpretation of data sets to decision makers and to open up doors to other government finance positions that wouldn't otherwise be open without an advanced degree.
What government are you working or hoping to work at in the future?
Since 2019, I've worked as a state debt analyst with the Louisiana Department of Treasury. In my role, I complete complex financial analyses for state and local projects as well as assist in state debt issuance and management functions. 
What are your future career goals?
I intend to continue working for the benefit of a state or local government entity in their finance/business office. This could take the form of a finance director or treasurer depending on the location.
Which GFOA scholarship did you receive and how will GFOA's scholarship help you achieve those goals?
I received the Government Finance Professional Development Scholarship this year, and the award will help alleviate the significant cost burden of working towards a graduate degree. I am extremely grateful to GFOA and its members for this opportunity and their support in achieving my goals!